It is Queens Day in the Netherlands. The queen visits Franeker, a city in Frysia, the province we live in. To celebrate this the bus is free today. We stayed here in Heerenveen. In every city and village are free markets today. All the stuff stored on attics is put on the street today for sale.



Lauren with friend Amanda on the free market in Heerenveen, cold and tired.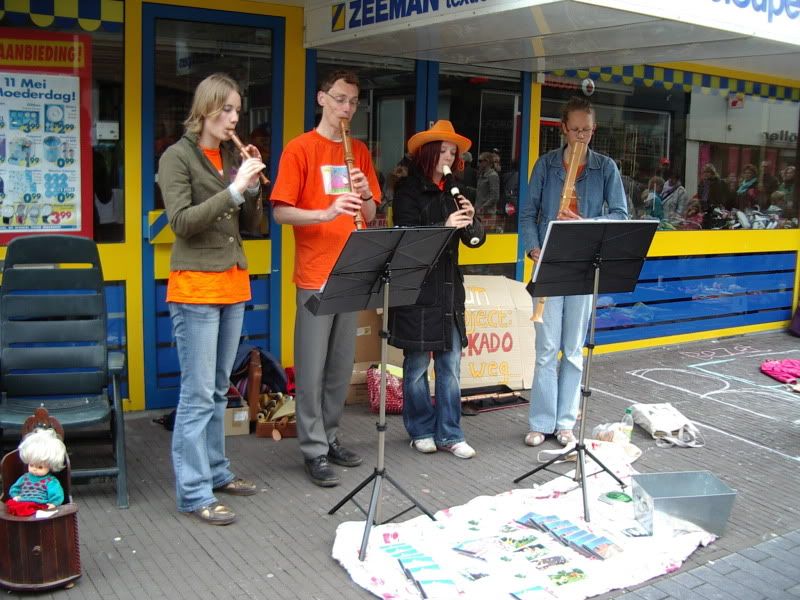 Neighbours, in front of us. The orange hat and shirts are in honor of the queen.