I have drawn a card to celebrate Rosh Codesh, the new moon. I have pulled Lord of Teacups (King of Cups) from the Tarot of Jane Austen. Pictured is Charles Bingley from Pride and Prejudice.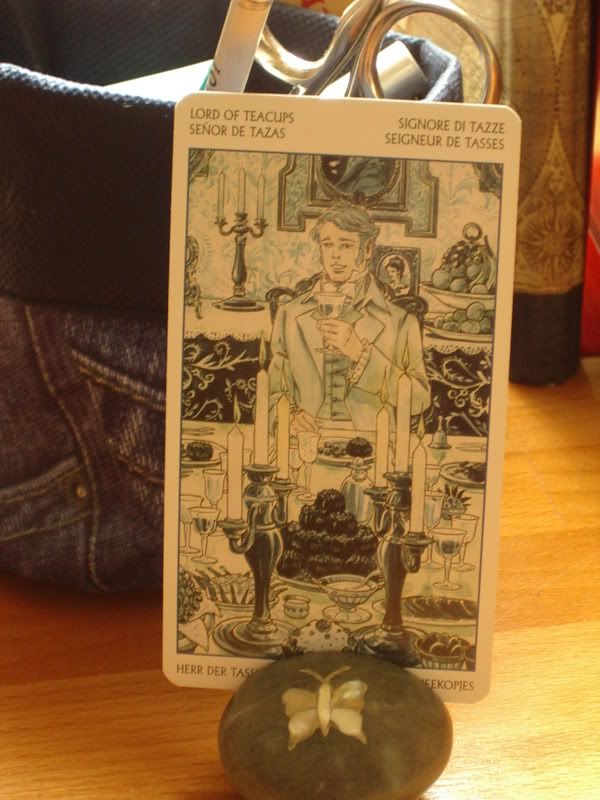 Charles Bingley stands before a table with fine foods and hoists his glass for a toast. This month I can renew my warm and generous side. I need to be on the look-out for being too easy in going along with decisions I do not really agree too.

The upcoming month Iyar is the month of healing (Melinda Ribner, Kabbalah Month by Month). It is a time of detoxification and refinement of character traits. Thinking about the card that I have pulled, maybe I can heal the part of me that goes-along-too-easily.