During Advent 2008 my entries will be inspired by letters of Clare of Assisi (1193/4-1253) to Agnes of Prague. Clare of Assisi is a woman from the Middle Ages, who, inspired by Francis of Assisi, founded a monastery.

The time of Advent is a period of reflection, looking inward, focusing on the birth of Christ, and what it means to us in our lives. In the spirituality of Clare of Assisi is the coming of Christ to earth from heaven essential. In his birth, coming from heaven on earth, Christ became a poor and vulnerable human being.

Who (or what) will protect, and guide you, in Advent period, in your contemplation of Clare of Assisi? Who or what can you call upon in your meditations and prayers?

I have pulled Six of Cups from the Tarot of Saints. Pictured is Jesus, washing the feet of St. Petrus.




It is a classical image of humiliation of Christ (in the good sense of the word). It is not Christ high and mighty in heaven who is depicted here. The guide that I can call upon for help, is the Christ who loves and cares.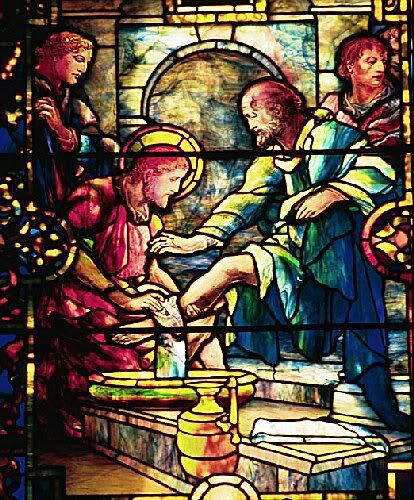 I end with a prayer on this first Sunday of Advent. My prayer is that our road towards Christmas and beyond will be paved with love and care, and the love and care of Christ.